Trying To Change Your Organization For The Better Isn't Easy
You want want to make an impact on your team, your clients, and your community. But, it's hard to...
Cobbling Tools Together
Every new tool and methodology promises to fix everything but it rarely does. It's difficult to know which one is right for you and implementing them all is exhausting and ineffective.
DIY Doesn't Do It For You
Getting your team to adopt a new way of working isn't as simple as merely learning the latest technique. Often requires expertise on the topic as well as an objective perspective to make real change.
Sick of Constant Symptoms
You put out one fire just for 2 others to pop up in its place. You want to find the root "illness" but nothing seems to be able to reveal it or treat it and you don't have a proven process to make that happen.
There Are Lots of Great Tools But It Can Be Hard to Piece Them All Together
You want freedom and to build an organization that fuels your goals - not stands in the way of them. You need clarity on your destination and how you'll get there so you can feel in control of your growth and your culture. That's where the System & Soul Framework comes in.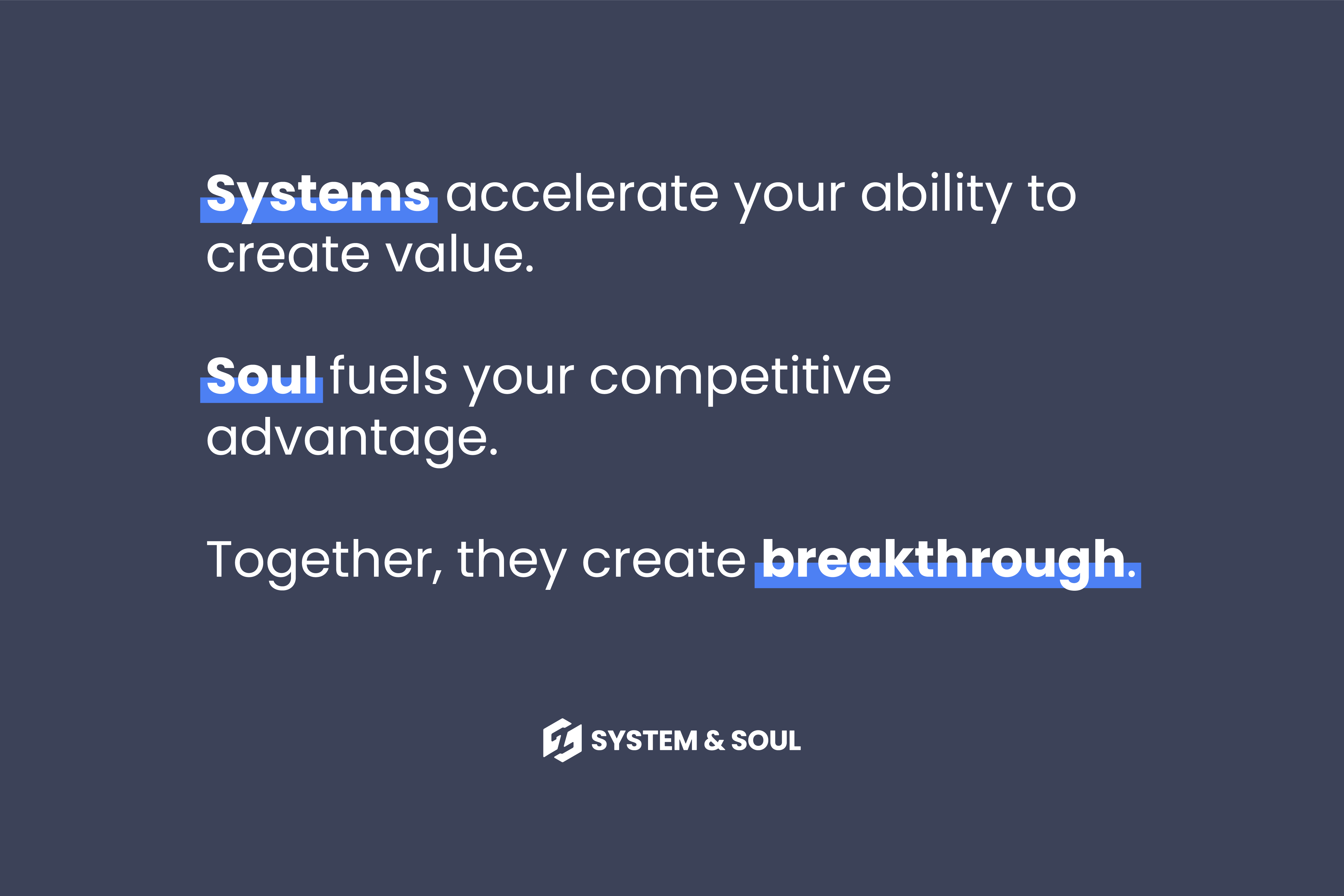 Create The Breakthrough You Need to Grow a Healthier, High Performance Organization
Clarity
It's hard to make real progress if you don't know exactly where you're going and how you'll get there. That's why we'll create a personalized Roadmap for your business in 31 days.
Control
It can feel like the elements of growth are a mystery. We'll create the cadence and focus you need to uncover those elements for your business so you can grow at the right pace.
Safety
Google's Project Aristotle research found that psychological safety is one of the 5 key components of an effective team. I help senior leadership teams experience that in our sessions together.
Humanity
Your people want to know they matter to you and not like a number. It's possible to grow bigger without turning people into numbers. We'll put language to who you are and how people fit.
WHY WORK WITH ME
Who Am I?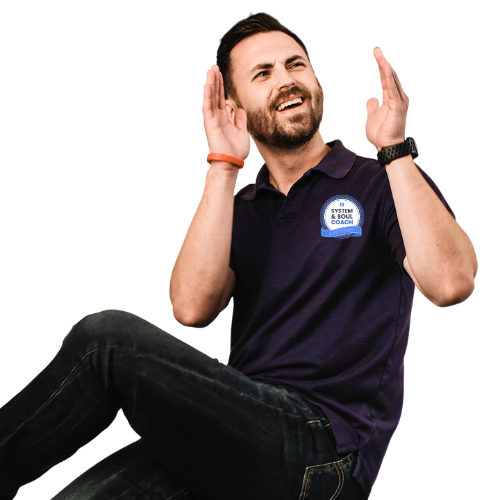 I'm Coach Kenny
I grew up with an entrepreneurial father and mother and absorbed that spirit early in life. While in middle school, I started having my mom make an extra lunch that I would sell almost every day and would sell Pokemon cards for vending machine money.

As I got older I discovered a love for helping leaders because I saw that they often were expected to help others AND themselves. This lead me to learn as much as I could about what great leadership looks like and eventually led me to start my own company at 27, scale it to 6 figures in less than 3 years, and eventually sold it to another agency almost 5 years later.

After selling my company to another agency, I helped them go fully remote for the first time, expand their employment globally, and grow their revenue by almost double in 2 years during COVID.

During that time, I self-implemented a framework at that other agency and saw its impact was huge! However, I later found the System & Soul Framework and wished I had found it earlier because I would have been able to help those organizations achieve more growth with less pain.

I love helping leaders to be better and gain clarity in a safe space as they chase their goals and discover who they were created to be. I genuinely believe this is a core purpose for why I'm on this earth and want to bring out the best in as many leaders as I can!
"Kenny is a high achiever dedicated to helping others achieve. He has a gift for creating safe space for people to learn and understand what is really going on… in themselves and in their company. That space consistently leads to breakthroughs."
"Kenny is a world-class human being and coach. He's uniquely gifted to both help a leadership team build better systems and help them infuse their culture, values, and gifts in their business. His experience as a founder, his intuitive nature, and ability to capture the whole picture while seeing the small steps that make it up is truly what everyone needs in a great coach."
"Kenny's work ethic, ability to inspire, and attention to detail are what separate him from other great leaders. He set the bar that I will continue to measure myself and others against, while I was under his tutelage. Kenny was able to perform at a very high level in the multiple roles he took on as a client-facing coach and internal manager. He is the work world equivalent of former NBA point guard Magic Johnson - an unselfish and highly skilled operator who can run the floor while making everyone around him better."
"Kenny was an integral part of helping us launch our nonprofit well. He not only helped us with many technical parts but also helped us understand our story and how we can relate well to our clients. It is this clarity that has helped us to reach our audience and quickly engage them in our services. Kenny has a wonderful balance of vision for where we want to go and expertise for how to get there."
"Kenny brings a ton of energy and tremendous focus to every conversation. He is the rare coach who elevates everyone in the room and has an uncanny ability to ask tough questions that move the conversation forward (even when it is an uncomfortable topic). I highly recommend Kenny for his facilitation and coaching skills, deep knowledge of all things digital marketing, and for his authenticity and integrity."
FOUNDER, INTELLIGENT CONVERSATIONS
Mike Carrol
"When I met Kenny, he kept me on my toes as his company's facilitator because he was so well versed in how to maximize results using an operating system. He stuck to that system to the letter, knew how to ask the tough questions and encouraged his leaders to lean into the discomfort to get out the best results. He's a phenomenal facilitator who is skilled in helping people get results. Anyone who hires Kenny will be hiring the best!"
CERTIFIED EOS IMPLEMENTOR
Mari Tautimes
"I have had the pleasure of working with Kenny in the web design and marketing industry for several years. His practical insight and technical abilities have helped him launch businesses, grow businesses, and help others achieve a healthy and sustainable work-life balance. Kenny is a natural leader with an uncanny ability to encourage, motivate and inspire others. He is hella funny to boot! I strongly recommend Kenny without hesitation. If you have the opportunity to work with Kenny, take advantage of what he has to offer. You won't just gain a partner, you will gain a lifelong friend!"
FOUNDER, MONTEREY PREMIER
Geno Quiroz
SITUATION 2
For years, Logoipsum manually tracked marketing metrics using Excel, Google sheets, and complex macros
SITUATION 3
For years, Logoipsum manually tracked marketing metrics using Excel, Google sheets, and complex macros
SITUATION 4
For years, Logoipsum manually tracked marketing metrics using Excel, Google sheets, and complex macros